Dir Business Dvpt & Community Project Mgmt - JEA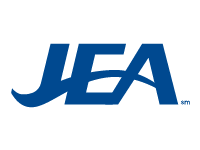 Description
Provides leadership to a team of approximately 35 union and professional employees responsible for delivering an exceptional customer experience to JEA's 50,000 plus commercial and industrial water, sewer, electric and natural gas customers, including the Commercial Business Support Center, a walk-in office to process new service requests for water and sewer services and system extensions, the key account program serving JEA's top Commercial and Industrial customers, as well as the Community Involvement and Project Impact Team who is responsible for field communications and engagement related to JEA construction and repair projects which impact services and traffic to customers.
This position provides strategic and operational leadership, serving as a member of JEA's extended leadership team and the Customer Experience Business Units executive leadership team, reporting to the Chief Customer Officer. This position is responsible for a $3.2M budget, is a key partner in the successful billing and revenue collection of $790 million for commercial and industrial customers, the successful implementation of customer contracts, and more than 200,000 commercial customer contacts and communications through multiple channels... These areas manage communication and interaction (both proactive and reactive) with our customers to educate, advise, inform, and facilitate problem resolution and solutions. Responsible for development and management of strategy and initiatives to proactively create public awareness and foster customer engagement and good will in the community around specific JEA utility services, projects and/or programs to build trust with strategic community stakeholder groups as well as customers and the general public. Creates a positive working environment as measured by employee work environment surveys, as well as ensuring customer and operational metrics are met. Additionally, this position helps lead JEA's Customer Experience culture as part of JEA's extended leadership team.
To view complete description and to apply visit here.