Digital Communications Specialist - JEA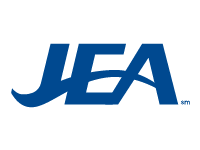 Description
The Digital Communications Specialist is responsible for designing, developing and maintaining digital assets in support of JEA's web properties, email and social media efforts under the direction of the Manager of Digital Communications. This includes ensuring that JEA's online voice, brand identity, and messaging are presented consistently and effectively across all digital platforms.
The Digital Communications Specialist role is responsible for identifying the scope of a project, researching and making recommendations, setting goals and timeframes, as well as working with developers, product managers, and agencies in a project management role. This position is expected to design and help drive the creative process by presenting well-developed, creative solutions to meet given objectives. The Digital Communications Specialist will work with content management systems (CMS) and other marketing tools to edit web content and functionality, build campaigns and work closely with content owners to ensure the accuracy and quality of content before it is deployed live. This role also will ensure web content is generally accurate and up-to-date, ensuring content owners are empowered to proactively manage content.
To view complete description and to apply visit here.