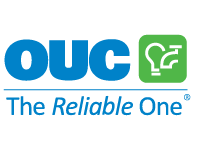 Job Purpose:
The Database Architect's responsibilities include implementation and integration of new applications, performance and tuning of existing applications, problem analysis and resolution, database capacity management, database security and user access permissions, and database upgrades and patches.
Primary Functions:
Create work plans and schedules to complete database efforts in support of projects including coding, testing, and implementation of physical database;
Lead database related consultation to operations, application systems, and the user community to identify and remediate application issues;
Establish database design strategies, naming standards, patch management, performance and tuning, database descriptions and management of changes to the database management system;
Identify opportunities for SQL performance improvements and database upgrades and work with the appropriate application team to implement same;
Establish and maintain procedures to ensure the integrity, security, and accessibility of company data including backups and recovery operations;
Manage and maintain vendor relationships for service, support, and troubleshooting issues;
Manage and allocate database storage; perform review of existing and future capacity requirements, calculation of database parameters, and determination of the most effective use of system resources;
Evaluate management of program changes and determination of the impact of such changes on other systems;
Creation of status reports on database system procedures and documentation;
Monitoring and remediation activities related to computer security and system access;
Clone/restore test/development environments;
Perform other duties as assigned.
To view complete description and to apply visit here.