Construction Inspector II - JEA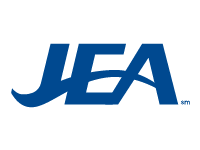 Description
Under limited supervision, inspects sewer and water line; overhead and underground electrical; pipe and appurtenance installation; and/or site rehabilitation projects, including concrete, asphalt and landscaping work completed by contractors and serves as a liaison between JEA, engineers, contractors and customers to ensure that work is in accordance with JEA specifications, City codes and State of Florida regulations and codes.
Job requires working knowledge of the principles, standards & techniques of construction management used in utility systems, sufficient to perform a range of varied, non-routine activities associated with inspection and testing of utility system infrastructure. Guidelines are available but are not always applicable to the work or have gaps in specificity, requiring judgment in interpreting; analyzing and adapting methods, techniques and procedures to specific cases or problems. Solves complex problems within established parameters and identifies and recommends responses to new or unusual circumstances. Completed work is inspected and tested for accuracy and compliance with policies and procedures. Regular contact with individuals in other work groups, contractors and customers is required to plan, coordinate or advise on work efforts or to resolve problems.
To view complete description and to apply visit here.