City Manager - City of Fort Meade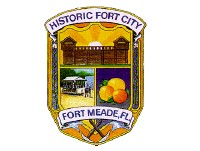 General Purpose:
This is a professional administrative position responsible to the City Commission for the proper administration of all affairs of the City in accordance with the policies determined by the City Commission, City Charter and applicable laws and ordinances.
Essential Functions:
Exercises hiring, control, and direct supervisory authority over all departments and divisions of the municipal government, both existing and those which may be created by the City Commission, including public utilities owned by the City.
Administers through subordinate department heads such functions as public safety, maintenance of public streets and property, sanitation, utilities operations and related functions, electrical distribution, inspection services, and financial operations and budgets.
Attends all meetings of the City Commission and participates in discussions/deliberations.
Makes recommendations to the City Commission such measures as deemed necessary or expedient to the interests and operations of the City.
Ensures that all laws, provisions of the Amended Charter, and acts of the City Commission, subject to enforcement by the City Manager, are faithfully executed.
Keeps the City Commission fully advised as to the financial condition and needs of the City, and submits for the Commission's consideration an annual budget and capital improvement budget, and a projected capital improvement program for a minimum five (5) year period, and be responsible for the administration upon adoption.
Executes contracts on behalf of the City, pursuant to the provisions of appropriations ordinances.
Acts as final purchasing authority for the City, and ensures compliance with the City's rules for purchasing and disposing of City equipment and material.
Makes such reports as the City Commission may require concerning the operation of City departments, offices, and agencies subject to his discretion and supervision.
Prepares and submits to the City Commission as of the end of the fiscal year, a complete report on the finances and administrative activities of the City for the preceding year.
Maintains community respect through good public relations and by keeping residents informed of City progress and policies. Discusses problems and complaints concerning City operation with citizens, or refers to appropriate official for action.
Directs the media relations activities for the City.
Represents, or designates a representative for the City at conferences and meetings.
Understanding of Federal and State regulations, and statutes pertinent to City government
(These essential job functions are not to be construed as a complete statement of all duties. Employees will be required to perform other job-related duties, as required.)
To view complete description and to apply visit here.