Chief Information Officer - JEA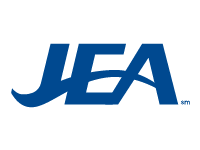 Responsible for the management of existing technology infrastructure and provides strategic leadership on the design, adoption, and implementation of ever evolving technologies to support the JEA organization. Responsible for gathering and originating new ideas from internal and external stakeholders, refining them into executable business initiatives, and championing implementation. Develops and maintains strategic and tactical plans for enterprise information systems and ensures their execution to meet current and future organizational goals and objectives. Ensures that executives, managers and employees have easy access to comprehensive, high quality and useful information in order to maximize decision-making and productivity. Responsible for participating in executive-level decision-making and advising the CEO and other company executives on matters pertaining to technology activities.
To view complete description and to apply visit here.