Apprentice Meter Technician – JEA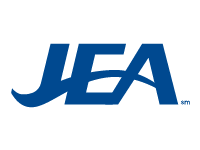 Description
Under the supervision of Journey Level Meter Technicians, Apprentice Meter Technicians expand their basic knowledge of residential and commercial meters to become a member of JEA's unbeatable Meter Services team. Specifically, this 8,000-hour multi-year apprenticeship program develops:
Interpersonal skills
AC/DC Network Analysis
Digital Fundamentals, Solid State Devices
Electrical/Electronic Control Systems
Solid State Analog Circuit Analysis
Microprocessor Fundamentals and
Micro Computer Systems Troubleshooting
Apprentices progress through multiple modules of formal classroom instruction and on-the-job field training. They also perform, under the supervision of a Journeyman, a limited range of basic, repetitive and routine tasks involved in the installation, maintenance, testing, calibration and repair of electric meters and associated equipment and/or electric current diversion investigations; this requires 24x7 availability.
Periodic performance assessments measure knowledge and progress. Apprentice Meter Technicians also enter into a written agreement with the JEA and the State of Florida, Department of Labor and Employment Security, Bureau of Apprenticeship.
To view complete description and to apply visit here.