Apprentice Lineman – City of Green Cove Springs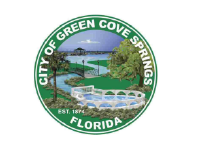 GENERAL DESCRIPTION
This is entry level apprentice work in maintaining and repairing the City's Electric Utility distribution system. This position is designated as a safety sensitive position.
REPORTING RELATIONSHIPS
Reports to: Lineman, Line Crew Leader, Electric Superintendent
ESSENTIAL POSITION FUNCTIONS
Cleans, washes, and stocks electric department trucks and vehicles.
Obtains material and equipment from trucks and hoists, and primarily serves as ground support to other lineman working in bucket or on poles.
Assembles cross ties and prepares arrestors, resistors, transformers, and fuses for installation.
Drives and sets up Derrick Truck.
Loads and unloads materials, parts and equipment.
Assists in setting poles and installing guy and ground wires.
Cleans and maintains department facilities and grounds.
Attends courses on electrical system maintenance, construction and repairs.
Receives instruction and training from supervisors and lineman.
Assists in cutting limbs and clearing lines.
Drives vehicles.
Responds to service calls during off-duty hours.
These essential job functions are not to be considered as a complete statement of all duties performed. Employees will be required to perform other job-related duties as necessary and consistent with the position.
MINIMUM QUALIFICATIONS
KNOWLEDGE, SKILLS & ABILITIES
Some knowledge of parts, tools, and materials used in repairing and constructing electrical distribution systems.
Ability to follow oral instructions rapidly and accurately.
Ability to drive and set up trucks.
Ability to safely use a variety of hand and power tools used in distribution system construction and maintenance activities.
Ability to learn and benefit from written materials and oral instruction.
Ability to perform strenuous labor under sometimes adverse weather conditions.
Ability to establish effective working relationships with employees, officials and the general public.
Ability to be on-call to ensure continuity of operations after hours or during emergencies, including nights, weekends and holidays. This DOES NOT INCLUDE serving in standby rotation.
Ability to respond to Electric Department base from time of contact within time limits specified in the Personnel Policies & Procedures Manual residency requirement for standby personnel. Current contact information must be provided at all times, including cell phone and home phone numbers, so that Police Dispatch or other Line Department personnel may make contact as necessary.
EDUCATION AND EXPERIENCE
Graduation from high school or equivalent, or vocational school. Any equivalent combination of training, education and experience that provides the necessary knowledge, skills and abilities may be considered for the minimum qualifications.
LICENSES, CERTIFICATIONS, OR REGISTRATIONS
Possession of valid Florida Drivers License required, and maintain compliance with Vehicle Use Policy requirements, Section 8.15 (c) in the City's Personnel Manual. Ability by the end of probationary period to secure a valid Florida Class "B" Commercial Drivers License (CDL) with air brake endorsement enabling employee to drive a Bucket or Derrick truck to the job site both with and without a pole trailer.
ESSENTIAL PHYSICAL SKILLS
Ability to perform strenuous manual work under varying weather conditions.
Bending
Standing
Walking
Climbing
Moderate carrying and lifting (up to 45 pounds)
Driving
Equipment operation
ENVIRONMENT CONDITIONS
Works outside in varying weather conditions.
Works close to high voltage electric lines.
SELECTION GUIDELINES
Formal application, rating of education and experience; oral interview and reference check; job related tests may be required.
The duties listed above are intended only as illustrations of the various types of work that may be performed. The omission of specific statements of duties does not exclude them from the position if the work is similar, related or a logical assignment to the position.
The job description does not constitute an employment agreement between the employer and employee and is subject to change by the employer as the needs of the employer and requirements of the job change. Reasonable accommodations will be made for otherwise qualified individuals with a disability.
TO APPLY