Accounting Representative – Keys Energy Services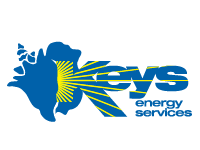 Keys Energy Services (KEYS), in Key West, Florida, is accepting applications for the following position in the Finance Department:
Accounting Representative
Starting hourly rate: $19.08 - $21.37 (depending on qualifications and experience)
KEYS strongly recommends that applicants familiarize themselves with the area of Key West, including its cost of living, if considering applying.
For more information on this position and to apply, please visit our website at keysenergy.com/careers
Keys Energy Services - Human Resources
P.O. Box 6100 - Key West, Florida 33041-6100
Fax (305) 295-1070
E-mail: Maria.Abreu@keysenergy.com
Please call (305) 295-1069 if you have questions concerning this position. EOE. Pre-employment drug testing required. KEYS is a tobacco-free campus.